Most real estate agents don't work with hard money lenders, because they are primarily focusing on Owner Occupied homes, and therefore only working with traditional mortgage lenders to get their Buyer leads Pre-Approved.
However, this is not necessary, and we will examine 4 actionable strategies for real estate agents (and brokers) to leverage hard money & close deals you never would have considered in the past. Plus, hard money clients will be doing repeat business, and will close faster with less documents required than a typical mortgage loan!
Table Of Contents
1. Use hard money to add value for your Real Estate Investor clients.
Even if you don't have many Investor clients, chances are you might find someone who wants to buy a property as a rental. This is a perfect opportunity to shop hard money against banks, especially because hard money can close with less docs, lower credit, and/or properties that need renovations.
By showing that you're savvy with this alternative financing process, and even potentially acting as a Broker yourself (depending on your state, you might not need any additional licenses… visit our Broker page to consider becoming a Hard Money Broker yourself), you can also use this in your marketing materials to attract more lucrative multi-purchase, long-term investor clients.

2. Use hard money to help first time home buyers & young families close on "cash buyer only" properties.
Many first time home buyers are interested in buying cheap, then upgrading & renovating a below-market property themselves. They most likely don't have the cash to purchase the property outright, but if they are credit-worthy and competent to complete the renovation work necessary, hard money can be a great bridge to temporarily finance their purchase as a cash buyer. Then, they can refinance 12 – 18 months later with a cheaper bank loan, when the property has been improved & will appraise at a higher value & be eligible for qualifying mortgage insurance.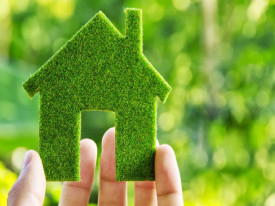 3. Consider hard money for all your commercial real estate and apartment building buyers.
If you have an experienced, credit-worthy buyer, then for these types of loans they can almost assuredly get better rates from a bank loan.
However, hard money might have several potential benefits that have proven reason enough for Borrowers to take the higher rates, such as:
Less documents required to close.
Faster closing process.
Dependable closing without bank red tape.
Direct & flexible relationship with the lender.
It's definitely worth streamlining a process with your direct lenders or preferred broker, to be sure you can quickly shop hard money rates against your clients' bank loan quotes.

4. Use hard money for specialized buyers like foreign nationals or foreign companies.
Foreign nationals, especially those who reside outside the US, will have a difficult (if not impossible) time getting a bank loan for their real estate purchases within the US. Traditional commercial lenders will usually require a down payment that is higher for foreign national borrowers. The minimum down payment is usually around 35% of the total purchase price of the property. This can also be referred to as an 65% Loan to Value "LTV" loan.
The most common type of Bank, Lender or Mortgage company, to offer Foreign National Mortgage loans are those in and around major cities, limiting themselves greatly. These lenders are situated where there is a large foreign national population base due to high immigration rates, thus limiting themselves by location. The lenders in new immigration hubs are more likely to have foreign national mortgage loan programs so they can serve their local community, but Hard Money Lenders and brokers tend to be able to provide funding throughout the US, not being limited geographically.
There are many hard money lenders who specialize in working with foreign nationals and foreign corporations, to help realize the dream they have envisioned through financing and closing on their purchases of real property in America.